Get Your Hands On The

SmashReport

!
And enter to win a brand to win a FREE brand diagnosis worth $20,000.
*The SmashReport is a monthly newsletter for FMCG and CPG brands, helping them stand out in the competitive retail marketplace.
At some point in every CPG brand's journey comes a time for creating single-serving product versions. Sometimes it's a bold ambition, but in most cases, it serves a reactive need, often resulting in a hastily produced SKU that fails to meet the brand's expectations. In most cases, the failure results from a single-serve packaging design that lacks the strategic steps brands must follow every time packaging is in play.
This article will cover everything you need to know about creating a package design for the single-use category. Here's what you can expect to learn.
Why brands need single-serve packages and the markets, they fit.

The single-serve packages are available for CPG brands. 

Packaging design tips for single-serving products.

How the package design influences your pricing strategy.

Packaging design tips to reach the single-serve consumer.

Examples of single-use food packaging and other CPG products.
 We will cover the consumer trends that matter for single-serve products and help you understand 
Why Brands Need Single-Serve Packaging
There are limitations to full-size products. Restricting your brand to case quantity or full bottle SKUs puts your brand in the location with the most extensive competitive set. Brands that engage in single-serve products create an expanded retail footprint, giving them new positioning in their existing retail partners and opening the doors to new retail opportunities. 
This expanded footprint provides a unique opportunity to stand out in less competitive arenas where you can generate greater consumer demand and broaden your brand identity. Here's a look at some locations where single-serving products can play ball. 
Sample Programs
Perhaps the most obvious, but often the least respected. Product samples are just as much about appealing to the consumer as product demonstration. You cannot guarantee that a consumer who grabs your product sample will try it. Most times (such as at trade shows), your sample is only one of many, and consumers will quickly forget about any product knowledge you provide.
Samples provide less space than your product design. With a single-serve food packaging design that lives on a tear-away pouch, you may only have three words to explain the benefits of your product. Sample packaging designs must carry over the primary purchase driver that resonates with the consumer. 
Expect your attempt at brand awareness to become brand forgotten if you are unwilling to optimize your sample package design for consumer performance. 

Allmax's sample packaging design covers a lot of ground. Leaving room for the copy to breathe, they addressed many consumer concerns and showcased the product's health properties.
Convenience Store Distribution
The consumer shift towards convenience may be a never-ending trend, which means there is always an opportunity to capture market share by delivering a more convenient solution. Convenience stores offer the perfect opportunity for many CPG brands hoping to drive revenues and brand awareness. 
But like sample programs, the packaging design for convenience stores gets less attention than those that sit on a more traditional retail shelf. The packaging on C-store shelves is just as critical to a brand's success, and they should not take it lightly. 

Even those outside the endurance category will recognize the Honey Stinger line of products. Why? Because of product positioning and purchase driver prioritization. You can find their energy gels at 7-eleven locations nationwide.
Vending Machines
Vending machines are a big deal, and CPG brands should take notice. But while there is an opportunity here, there is also more to consider. Factories do not equip every machine to "handle with care," Vending machines can damage Products before they hit the consumer's hands. 
Product damage is especially true for food packaging, where the product is at risk of dents and breaking apart. Consumers may understand the role of the machine in this problem, but if you are selling in vending machines, do your part to prevent this. 

Nut butter has expanded its market share in new arenas. The next step for this CPG category is to achieve mass market awareness as an impulse product. YumButter represents a packaging design idea where you keep the main thing, which will look great in a vending machine.
High Traffic Stores
Locations like airports and mall kiosks intersect between high-traffic trade shows and convenience stores. Attention is hard to capture for urgent and impulse purchases, but if you can grab hold of a consumer, you're nearly sure to earn their business.
In this world, your package needs to be head-turning in the design, messaging, or preferably both.

Brand recognition is essential when selling into high-traffic stores. This is especially true for food packaging, where people prefer trust over new concepts. If you do not have brand recognition now, you may be fighting an uphill battle. 
Emerging Markets
Emerging markets are arenas that most brands forget about, costing them much-needed revenues. So much so that there are brands that predominantly cater to emerging markets because the competition is few and far between. 
Not every consumer has the financial means to purchase full products. As such, a packaging design for emerging markets often means small pack sizes. 
If your brand wants to land on a store shelf in an emerging market, you must test your messaging with the consumers who shop at these stores. While human behavior is the same, international markets mean differing traditions, values, and language translations. 
Types of Single-Serve Packaging
Every day, there seems to be an innovation in single-serve packaging, but the categories in which these innovations live are predominantly the same. Here's a look at the packaging material options available for single-serve products. 
Sachets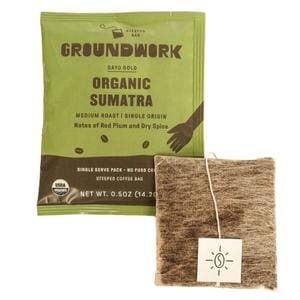 Sachets are small packets that contain a single serving of a product, such as coffee, tea, sugar, spices, or condiments. Single-serve sachets are easy to use and convenient for on-the-go consumption, making them ideal for CPG brands, offering customers a convenient way to enjoy their products.
Pouches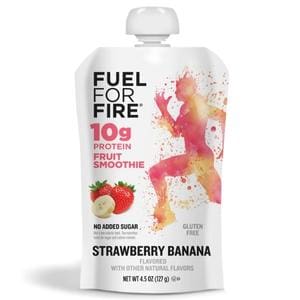 Pouches are flexible packaging bags for various single-serve products such as snacks, drinks, and condiments. Pouches are lightweight, easy to store, and can be customized with branding and messaging, making them a versatile packaging option for CPG brands. Their functionality makes them a common choice when considering a packaging design for kids. 
Stick Packs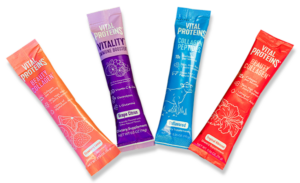 Stick packs are similar to pouches but longer and thinner. Brands use stick packs for single servings of instant coffee, hot chocolate, electrolyte powders, and supplements. Stick packs are easy to open and great for portion control, making them popular with health-conscious consumers.
Pods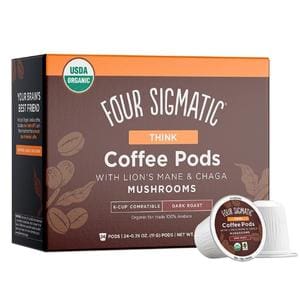 Pods are small capsules containing a single serving of a product, such as coffee, tea, or hot chocolate, but brands can use them for much more. They work with specialized machines that brew the product quickly and easily. Pods are convenient and easy to use, and they are popular with busy consumers who want a quick and easy way to make their favorite beverages. 
Blister Packs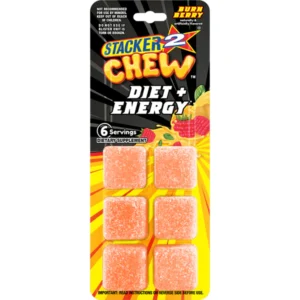 Blister packs are plastic containers that hold a single serving of a product, such as medicine, supplements, or gum. They are tightly sealed to keep the product fresh, and consumers can easily open them by pushing them through the foil backing. Blister packs are ideal for CPG brands that want to offer a convenient and portable way to consume their products.
Single-Serving Cups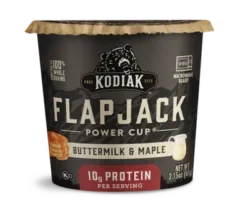 Single-serve cups have various use cases, including breakfast items, desserts, and beverages. They are versatile, and brands can choose materials such as plastic, paper, or foam. Cups are customizable and can be printed with branding and messaging, making them a popular choice for CPG brands that want to promote their products.
Bottles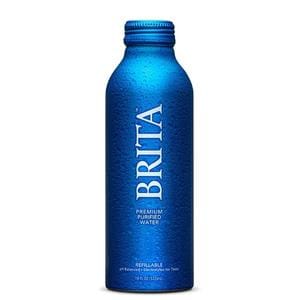 Single-serve bottles are popular for water, juice, and sports drinks. They are typically made of plastic and are easy to transport and consume on the go. Using a bottle for your beverage packaging design also provides ample space for branding and messaging, helping CPG brands connect with consumers.
Packaging Design Tips For Single-Serving Products
Since a single-serve product packaging design comes with unique challenges, small changes can profoundly impact product performance. Here are fundamental packaging design tips you need to know when creating single-serve products.
Lead With Messaging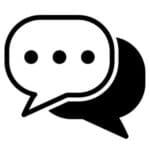 People seeking convenience still want to solve their problems, and your design doesn't necessarily provide the solution. Whether to satisfy a sweet tooth or promote weight loss, single-serve packaging must lead with the most impactful messaging. 
Full container products can learn a lesson from energy drink packaging designs, a single-serving first category. Rarely do you see the top energy drink candidates from graphic design contests winning on store shelves. The drinks with clear branding and problem-solving or demographic-attracting messaging win the revenue war. 
Leave Room For White Space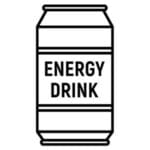 The fact is, only 35% of the population has 20/20 vision. Imperfect eyesight makes single-serve packaging hard to see, especially from a distance. These should be enough reasons to leave white space, but clutter is also a concern. Finding a balance between packaging FOMO and a lifeless label is vital. 
5-Hour energy is a prime example of a brand that found an appropriate balance. They did not develop their packaging to win awards but to win customers. 
Use Sustainable Packaging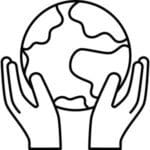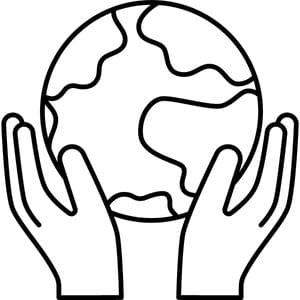 Sustainability is a packaging design trend that carries over to single-serving packages. While it may not be what you put on the front of the package, the industry and consumers understand that single-serving products lead to more packaging waste. There is a subconscious hope for brands to do their part in solving this environmental issue.
A sustainable packaging design may open more doors for your brand as retailers ask these questions before signing agreements. It also may be an essential component of your marketing campaign. 
Invest in Secondary Packaging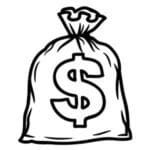 Single-serving packages rarely present themselves well. They are easy to knock over or become unorganized on a shelf. Suppose you are going to target the single-serving consumer.
In that case, you must have secondary packaging that makes your product stand out. Secondary packaging is there to strengthen your product positioning beyond the brief verbiage the product itself provides. 
Packaging Experience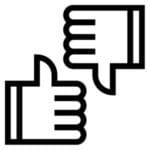 Is your single-serve product travel friendly? Is it easy to open? Will it leak or spill when being transported? Individual-size products are extensions of your brand, and a poor packaging experience shows the consumer that you are a brand of less than optimal quality. 
There's less opportunity for your brand to "have a moment" with consumers, so be sure the package experience does not negatively impact the product experience. 
Packaging Design Guaranteed To Perform
Want to enter the single-serve CPG market and become a best-selling brand? We can help you develop single-serve packs that resonate with consumers and enables you to beat the competition. Book a time to discuss your project with our team.