Get Your Hands On The

SmashReport

!
And enter to win a brand to win a FREE brand diagnosis worth $20,000.
*The SmashReport is a monthly newsletter for FMCG and CPG brands, helping them stand out in the competitive retail marketplace.
Design optimization is critical when launching a new product or relaunching an existing one. But how do you ensure your brand optimizes the design for peak performance? One of the most important ways we can accomplish this is through concept testing.  
In this article, we will take a deep dive into concept testing helping you to understand:
What concept testing is.

Why concept testing is essential for CPG brands.

The right way to conduct concept testing.

Common concept testing mistakes.

Concept testing examples from successful brands.
We cannot overstate the importance of validating your ideas with potential customers. Identifying areas for improvement before the point of production is how brands win in the marketplace. Ready to learn everything you need to know about concept testing? Let's dive in.
What is Concept Testing? 
Concept testing is a research method brands use to evaluate a design's impact on a consumer. The standard approach is to design a concept testing survey submitted to a consumer panel where they answer questions and make decisions. A higher-level approach not only looks at their decisions but tracks their actions and reactions before they make a decision.
At SmashBrand, our PREformance concept testing™ is more than ab testing as we present a handful of potential concepts for consumers to consider. We then refine the designs and continue to iterate, defining the look and messaging for the target audience.
Specific to design, a concept test is a step that occurs later in the product development process after first establishing and strategizing based on consumer insights. Concept testing looks at how the package can speak the desired message for maximum emotional and logical impact. 
The concept test may include other factors, such as pricing, branding, and product positioning. Every concept test carries a level of personalization based on the client's needs and desired outcome.
Why Concept Testing Is Important For CPG Brands
Our experience tells us that a small percentage of brands consider concept testing before launching a product, and the data supports this. One report suggests that 85% of brands fail to talk to consumers before launching their product idea. The outcome of this mistake is pretty obvious, a disappointing product launch or one that acts like a balloon, inevitably deflating over time. 
In every CPG category, comparison testing your product design is necessary when selling in any retail environment. A brand must know how its target audience interacts with each new product concept, identifying the strengths and weaknesses of each single concept and narrowing it down to the chosen few who provide the most substantial purchase intent. In what is said and what is not, consumer feedback is invaluable for shelf success.
For the existing product, concept testing ensures the brand continues to serve the consumer's preferences and align with their behaviors. A CPG company must schedule regular concept testing to stay updated with real-time feedback on packaging design trends and innovations within the category. 
Yes, it's an added cost, but it helps CPG brands minimize the risk of revenue deflation and retailer delisting. 
Understanding The Costs of Concept Testing
It's unlikely that you can search online for a credible company where you can click a button and conduct an effective concept test. The reason for this is that every project is different in its depth and complexity. As a package design testing agency, we break the costs into four primary parts.
Platform: How will the test be conducted? Meaning what exactly are we tracking from the respondents? Is it just answering the questions or other important factors such as eye tracking and the time it takes to decide? 
Respondents: How many respondents do we need for the test, and who are these individuals? Identifying the right respondents can be a straightforward or complex process, depending on the product. 
Expertise: The level of experience and knowledge an agency has plays a critical role in the effectiveness of the test, both in preparation and for identifying actionable insights from the outcome. As such, the costs will depend on the qualifications of the team who performs the work. 
Execution: Other factors such as timelines, brand communications, and the level of reporting will also be a factor in the cost of concept testing. Understanding your needs ahead of time will help you understand these costs.
The difference between a research firm and SmashBrand is that we create meaning from the testing. The insights we unpack are more than a value add; they unlock a brand's potential to perform on the shelf. – Michael Keplinger
How To Perform A Concept Test

Even if you engage with a company that offers concept testing services, you must understand the step-by-step process for successfully conducting product testing across multiple concepts. 
Take The Previous Brand Development Steps
Right off the bat, let's give you advice that even the big brands miss. In most situations, the concept test occurs in the following way: 
Hire several designers or

packaging design agencies

to create concepts based on their design brief process.

Send these designs to a consumer insights agency to perform testing against these various concepts. 

Send the losers packing and focus on the top-performing design. 
The problem with this brand strategy is that the "best" concept is often mediocre compared to those who follow a more strategic preliminary process. 
Getting to the point of concept testing should look more like this.
Research consumer insights.

Perform

brand assessments

.

Invest in

brand audits

.

Identify opportunities for distinct positioning.

Validate

brand positioning

through testing.

Perform Message variation testing.

Begin Concept variation testing.
Pack Words™: SmashBrand uses a proprietary process to test the words that resonate with consumers. Leading with this methodology ensures that the rest of the packaging design affirms what is spoken through copy. 

Identify the Target Audience
The effectiveness of concept testing is determined by how close these potential customers are to your target market. The concept testing survey respondents must be the person who buys the product; otherwise, what's the point of surveying them in the first place? 
If you work with us, you will have followed the Path To Performance™ process, which forces us to understand consumer demographics, interests, and behaviors with scary accuracy. Passing this off to the brand testing department ensures that participant recruitment identifies only the target audience for the survey. 
Design the test
When you work with package testing experts, you will have a list of the most critical questions and the best mediums in which to ask them. The test will include surveys but may also include focus groups and interviews through an online testing platform. 
Recruit participants
Whether you have a small or large budget, you can engage with an agency to help you identify potential candidates. On a small budget, you can have a specialist identify social media profiles, pointing them to a group where you create polls. But for brands who need to compete in any other category than DTC, you will want to engage with an agency that also serves as a market research firm. 
Administer the test
Execution is the key to the success of concept testing. When administering the test, you must have a clear set of instructions for respondents to understand beforehand. The tests must be seamless in the user experience without technological or human errors. 
Analyze the results
Once you have gathered feedback from your participants, analyze the results to determine the strengths and weaknesses of each concept. Document the areas where you can improve or disregard the design from future testing. 
Refine the concept
Iterations are a must for CPG brands who hope to capture the psyche of consumers. Use the feedback to refine your concept idea into a narrow list of variations.  
Test again
Each product concept test brings us closer to a straight-line headed directly for our target consumer. Continuing to test the final product concepts against one another during purchase intent testing ensures maximum impact on the shelf. 
Common Concept Testing Mistakes
It is better not to invest in concept testing than it is to invest in a poorly designed testing approach that fails to accurately evaluate the potential success of a product or idea. A poorly designed test leads to incorrect assumptions and decisions that waste resources and cause us to miss out on market opportunities. 
Therefore, investing in a well-designed concept testing process is essential to gather accurate feedback and make informed decisions about a product or idea's viability in the market. Review the following mistakes to prevent your brand from experiencing this painful situation.
Testing With Too Small Of An Audience
Having an extensive list of respondents is necessary for comparison testing. When you have a small consumer set, you risk moving your design in a direction that does not represent the target market's interests. 
Not Conducting The Prerequisite Tests
Concept testing is not the only test a brand should use to confirm decisions made through data-driven market research. In our Path To Performance™ process, multiple tests occur to bring differentiation and consumer impact to the surface.
Going Against The Outcomes
Unfortunately, many brands invest in concept testing only to make a subjective decision based on personal beliefs, interests, and understanding. It's critical that a brand commit to the testing outcomes and not let subjectivity interfere with the packaging design process. 
Not Asking Enough Questions
While we do not want so many questions leading to cognitive fatigue, the concept testing survey questions must provide insight from various viewpoints. 
Asking General Questions
Concept testing survey questions should be straightforward and to the point. At the same time, they shouldn't be vague and lack specificity. To properly conduct concept testing research, participant questions must definitively answer a specific question. 
For example, "Which concept makes you feel more confident that the flavor is refreshing?" 
Asking leading questions
Like proctored exams, concept test questions must be created by someone without bias toward the design and messaging. Removing biases may sound insignificant but it often leads to invalid feedback and skewed results. 
Testing too late
Concept testing should be a forethought before the brand development process, or at least be introduced with the understanding that we may have to work backward before we push forward with the test. 
The Future of Concept Testing
In conclusion, concept testing is underappreciated yet critically important for brand success. When properly conducted at the right time in the brand development process, a brand will see a significant return on investment both in the short and long term. While there may be differing opinions on concept testing, the data doesn't lie. Concept testing is necessary when competing in retail.
More brands will invest in concept testing, but many will have average outcomes. The smart brands will recognize the difference between testing and establishing insights as a result of the tests. These are the brands that will dominate in the coming years. 
Product Concept Testing Examples
What better way to look at the impact of concept testing than by digging into the SmashFiles? Have a look at three strong examples of what can happen when concept testing is performed extensively, accurately, and by a team who can leverage every insight for package optimization. 
Nulo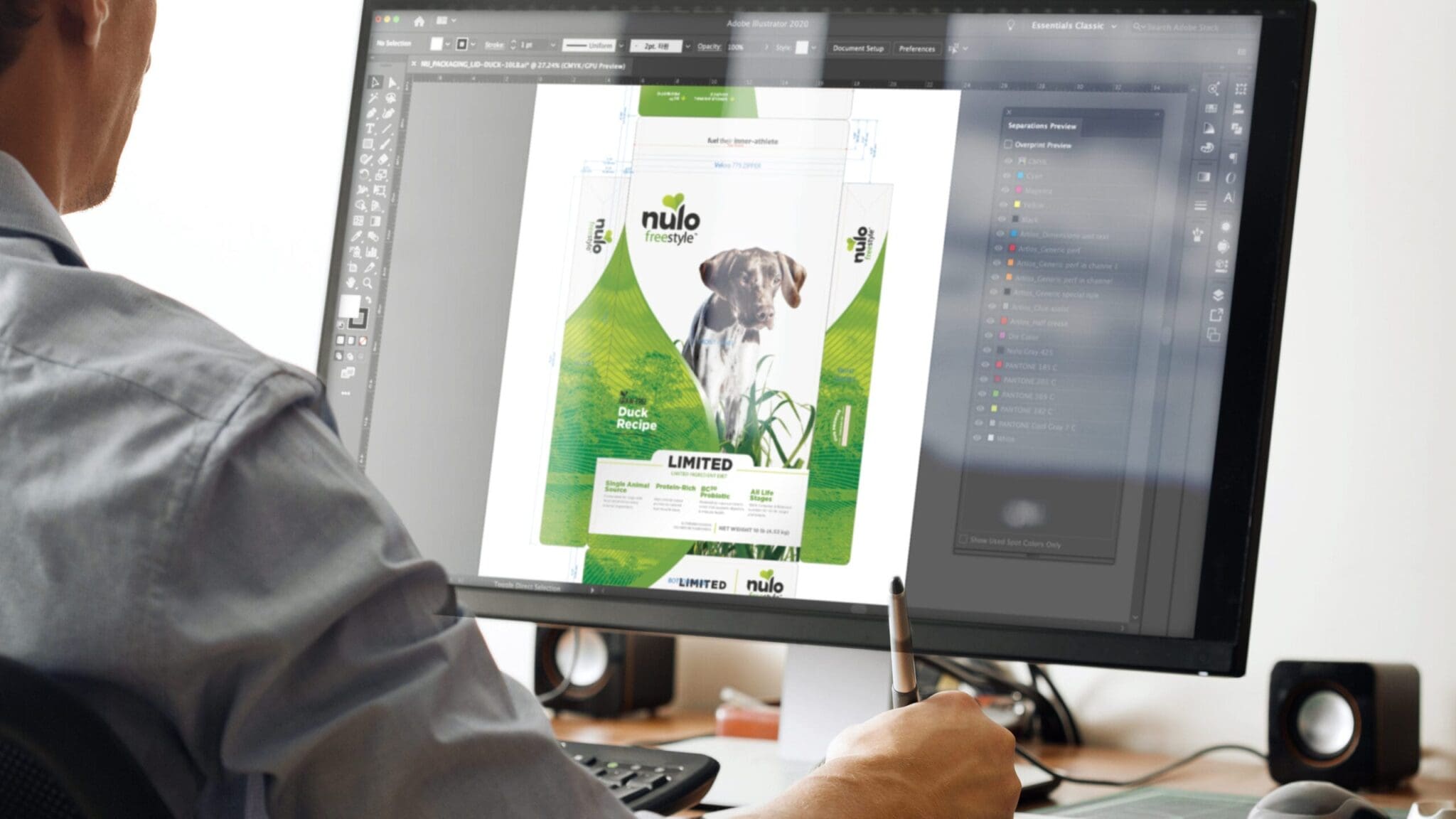 Concept testing is more than an incremental improvement. Often, it is a game-changer for brand performance. After the launch of our final design, Nulo became the fastest-growing premium pet food brand in America, experiencing 854% growth in just three years.  
Yucatan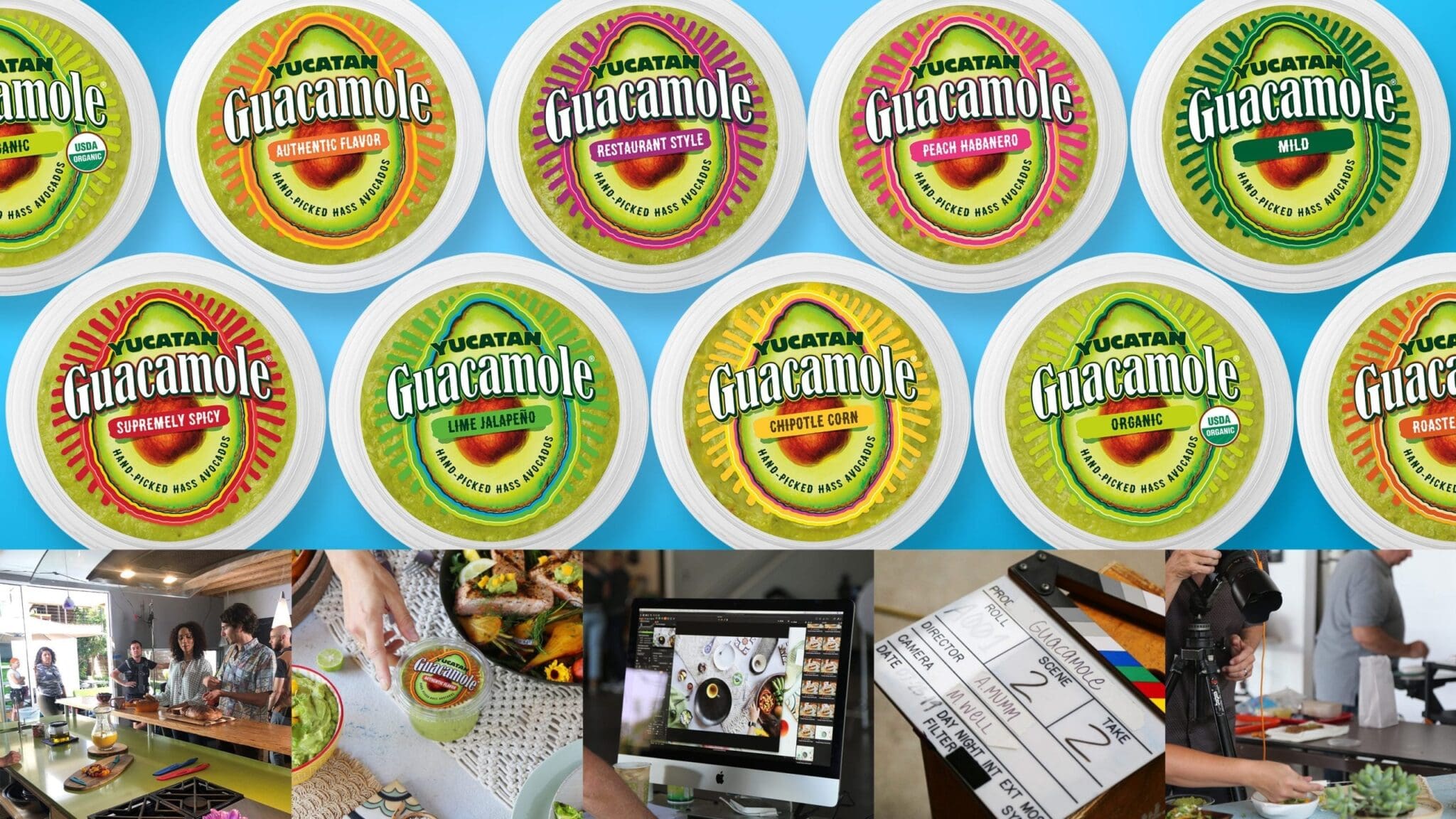 Curation Foods needed a brand refresh to increase purchase intent within its existing market. They also wanted to attract new customers in the millennial demographic.
Through extensive concept testing and PREformance purchase intent testing™, Curation Foods saw purchase intent increase by 30% in the U.S. and 40% in Canada, both with new and existing customers. This is the power of concept testing as a part of an effective brand development strategy. 
TreeTop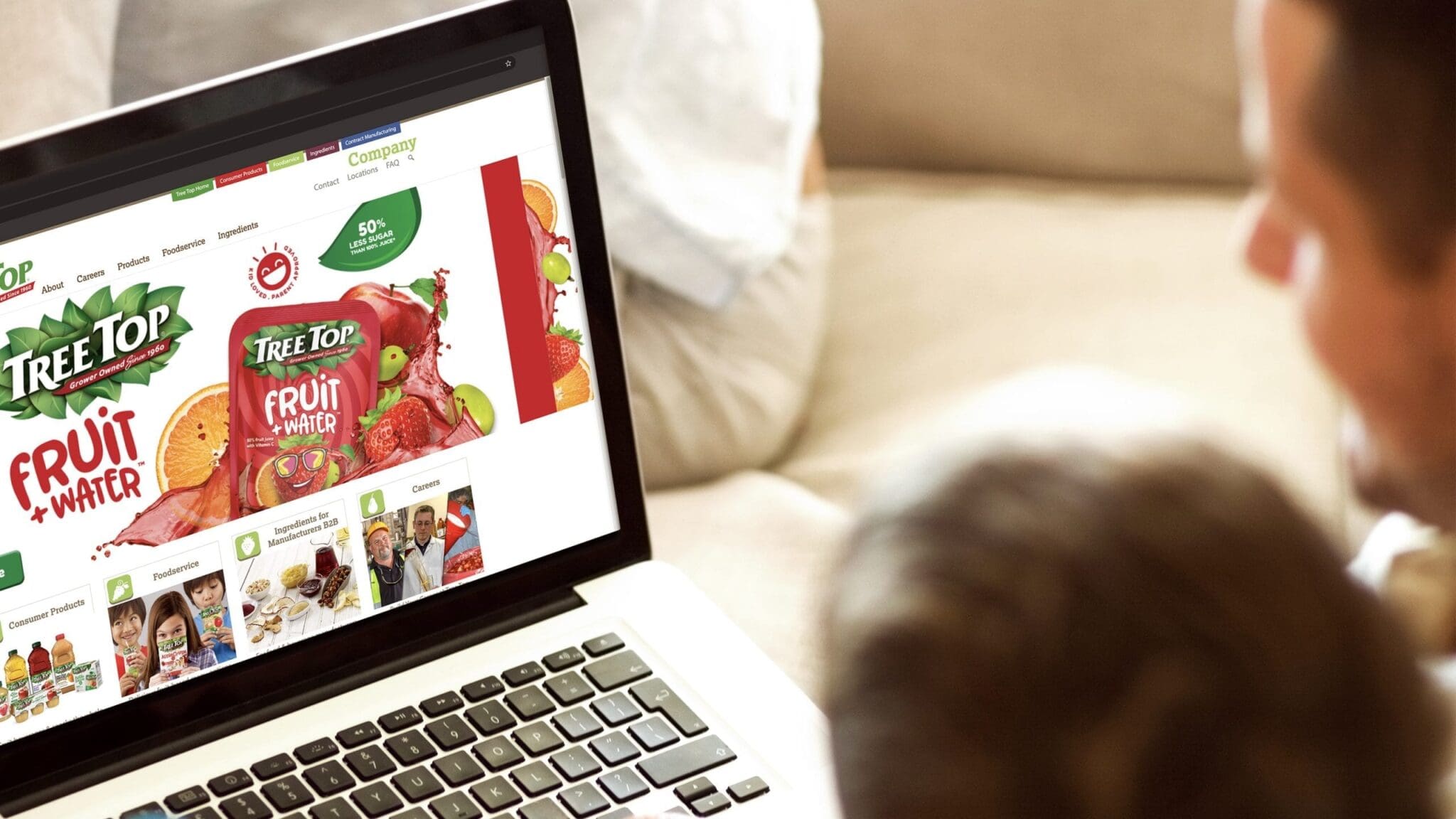 How do you interrupt the habits of consumers in such a dense category with heavy competition? Concept testing that satisfies both the purchasers and consumers. Going head to head against Capri Sun and Honest Kids, our testing showed an 18% improvement in purchase intent over the market leader.
Data-Driven Brand Development 
Want a best-selling brand? SmashBrand is a brand development agency for FMCG and CPG companies. From brand strategy to packaging design testing, our Path To Performance™ process guarantees a retail performance lift. Book a time to discuss your project with our team.