We invest in brands
that solve real
consumer needs.
Our equity program holds a few spots each year for brands we believe offer something outstanding.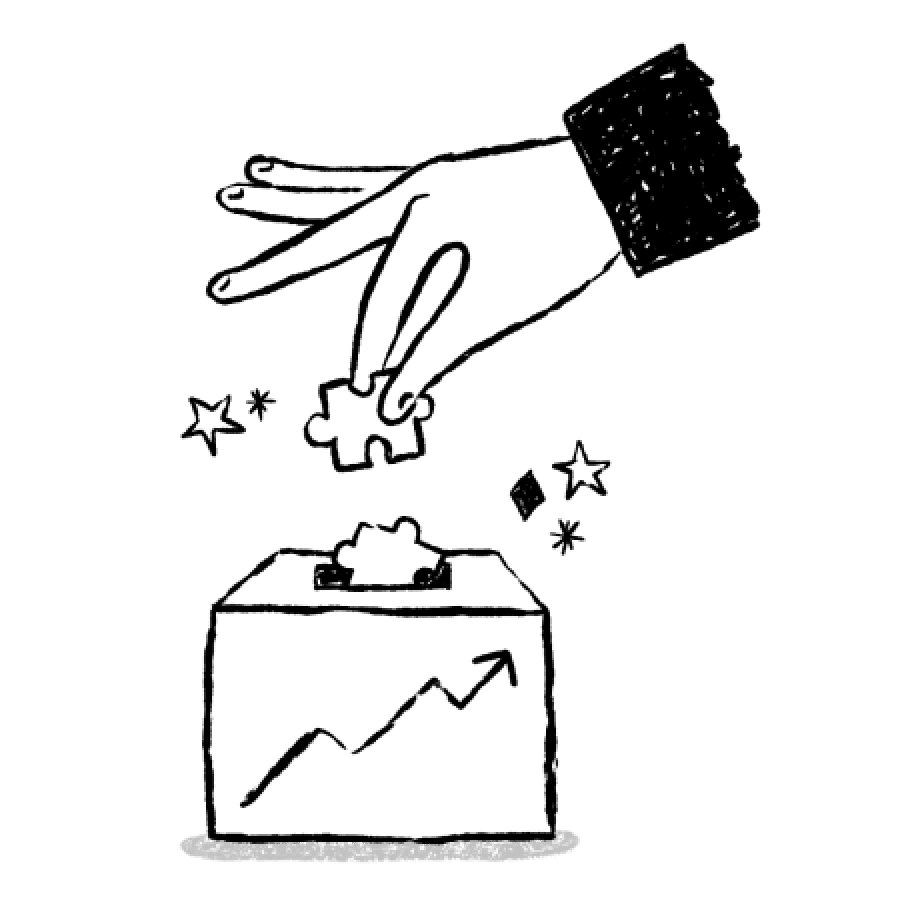 How does it work?
There are a number of ways the partnership works - most commonly, we join promising enterprises as minority investors, offering investment capital, business consultancy and strategic branding services in return for a share in the business.
What we bring to the table.
With over a decade of launching profitable brands to market means it's easy for us to spot a winning idea when we see it. Our program combines experience in mentorship, brand strategy, design and most importantly our data-first approach that guarantees measurable results with success rates that have impressed the likes of Duracell and Treetop.
What the program isn't.
Free branding. Our investment isn't an opportunity to snag a free brand design, it's a process, a partnership and more than anything else a collaboration, your business becomes our partner, and we are quite literally as invested as you are in seeing it succeed in the market.
Why it's not for everyone.
Not every business needs investment, and not every business owner is looking for a partner. Equally, not every opportunity will be right for us and we'll be quick at identifying the ones which aren't a great fit, where possible directing you to a better solution for your business.